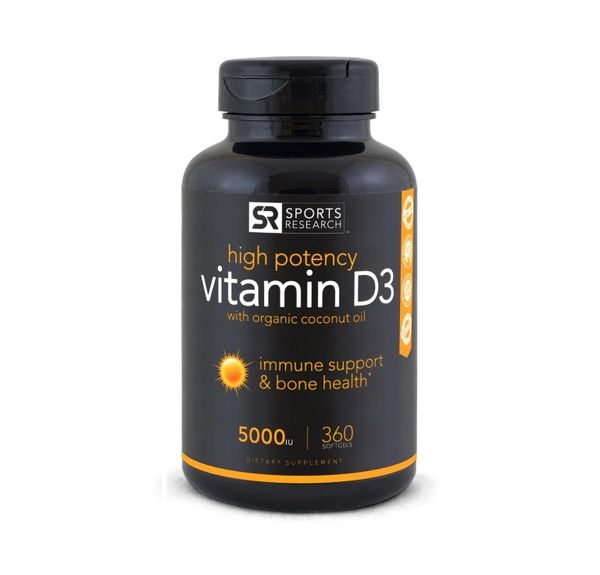 Vitamin D3 (5,000iu)
Sports Research Vitamin D3 delivers the same biologically active form of vitamin D produced in the body as a result of direct sunlight without the risk of unprotected UVB exposure. Daily intake of Vitamin D3 is essential for calcium absorption and maintaining strong bones and teeth. Vitamin D3 is fat soluble and difficult for the body to absorb if not taken with a fat. To help enhance absorption we blend our Vitamin D3 with Organic Virgin Coconut Oil a "good fat".*
Promotes Healthy Cell Growth*

Non-GMO & Gluten-Free

Formulated With Coconut Oil

*Statements on this website have not been evaluated by the Food and Drug Administration. Products are not intended to diagnose, treat, cure or prevent any disease. If you are pregnant, nursing, taking medication, or have a medical condition, consult your physician before using our products.