4 Sweet Sweat Stick (6.4oz) - € 24.50 each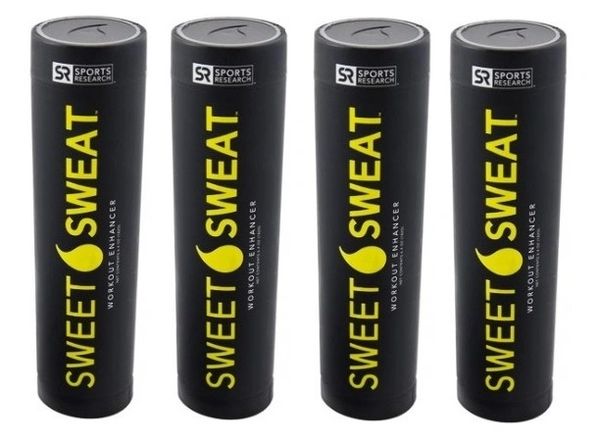 4 Sweet Sweat Stick (6.4oz) - € 24.50 each
4 Sweet Sweat Stick
Directions: Before starting your workout session, apply Sweet Sweat to your skin, coating desired areas without rubbing into the skin. Sweet Sweat is ideal for bulky 'problem areas' like hips, belly, arms, and butt. Apply evenly on these areas and if product wears off due to excessive sweating during workout, you can choose to apply more.
Sweet Sweat can be used under workout clothing, in an infrared or dry sauna, and also while swimming. After workout, simply towel off excess sweat and shower using warm water and soap. If a large amount of sweat gets onto your clothing, pre-wash it with cold water before doing a normal wash.
Important Note: For best results, avoid using Sweet Sweat over any type of topical cream or lotion before you exercise. Store the product in a cool dry place and keep out of direct sunlight. Product may liquefy at temperatures above 95F. If this occurs, place in refrigerator until product hardens.